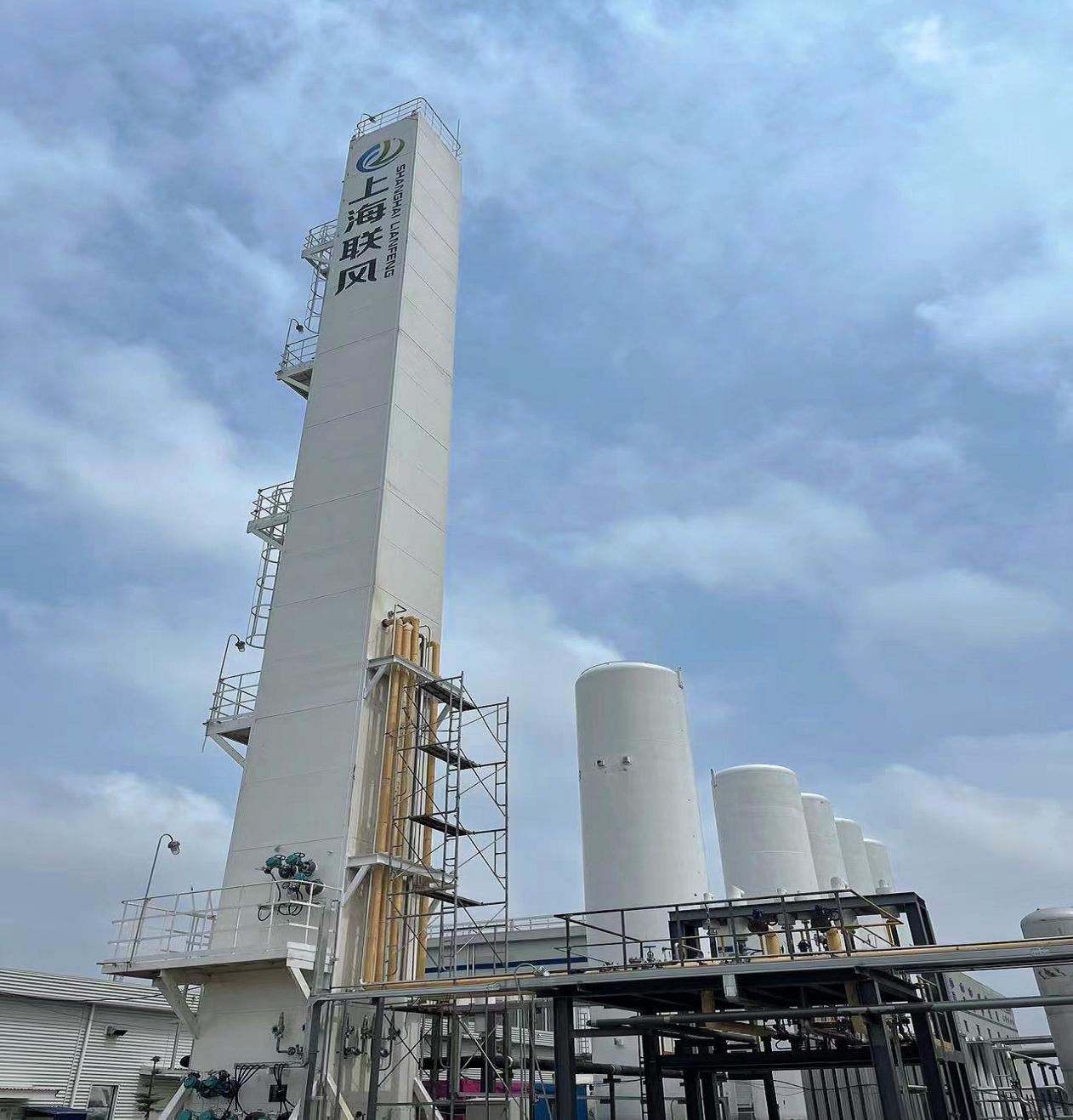 "Shanghai LifenGas" completed round B financing of over RMB 200 million led by Aerospace Industry Fund.
Recently, Shanghai LifenGas Co., Ltd. (hereinafter referred to as "Shanghai LifenGas") completed a round B financing of over RMB 200 million led by Aerospace Industry Fund, with joint investment from Harvest Capital, Taihe Capital and others. Taihe Capital serves as the exclusive long-term financial advisor.
01 The unique advantages of LifenGas
Shanghai LifenGas was founded in 2015. It is a high-tech enterprise that integrates gas separation and purification equipment, gas supply and operation. Since its establishment, LifenGas has adopted a unique approach and pioneered the argon gas recycling model, providing one-stop gas recycling solutions for many leading photovoltaic companies at home and abroad, reducing gas consumption costs by more than 50%. With the rapid development of the photovoltaic industry in recent years, the gas recycling model pioneered by LifenGas has become the standard in the photovoltaic industry. As an industry pioneer, LifenGas has an absolute competitive advantage with a market share of over 85% and has doubled its orders for three consecutive years. Double growth.
Focusing on the recycling model, LifenGas continues to innovate in technology and launched the hydrofluoric acid recycling model in the photovoltaic industry this year. As the world's first pioneer of hydrofluoric acid recycling, LifenGas will greatly solve the problems of difficult, expensive and highly polluting acid use in the photovoltaic industry.
Focusing on core customers, LifenGas provides comprehensive solutions. This year, it launched special electronic gas production projects in several photovoltaic industry clusters such as Sichuan and Yunnan, ranging from gas recycling to gas sales, providing localized and integrated solutions for photovoltaic industry clusters. A comprehensive, full-process gas service in the industrial zones.
Shanghai LifenGas has become a leading photovoltaic gas supplier with highly differentiated characteristics. It will gradually expand its layout in semiconductor, advanced manufacturing and other industries. Geographically, it has cooperated with customers in many overseas countries and has international gas service levels; LifenGas will steadily realize the goal of transforming from a new energy gas platform to a global comprehensive industrial gas enterprise.
02 Recognition by Multiple Parties
Zhang Wenqiang, General Manager of the Aerospace Industry Fund: LifenGas is an important driver in the transformation and upgrading of China's manufacturing industry. The company's many original innovations in gas recycling technology have strongly supported the global cost leadership of China's photovoltaic industry. We are highly optimistic about the company's platform capabilities in industrial gas and liquid recycling, and we also look forward to the company creating greater economic and social value in the future in China's 3060 dual-carbon strategy and environmental protection centennial plan.
Li Honghui, Founding Partner of Harvest Capital: Harvest Capital continues to focus on investment opportunities in new materials, new energy and intelligent manufacturing. Industrial gas is an important raw material for modern industry and plays a strategic and leading role in the development of the national economy. LifenGas innovates and develops gas circulation models and is a leader in the domestic gas recovery industry. The team has strong R&D capabilities and deep market accumulation. Its strategic planning is clear and down-to-earth. We firmly believe that LifenGas will "ride the wind", accelerate the localization process of China's industrial gas and specialty gas markets, and ensure the security and stability of the supply of important national industrial raw materials.
Guan Lingzi, Vice President of Taihe Capital: We believe that industrial gases are one of the most valuable new material categories. The universality of their application scenarios and the specificity of their models mean that gases have both short-term growth potential and medium-term stability. And a good track with long-term high ceilings. A good track will inevitably face fierce competition. We have been looking for a segmented gas leader with significant differentiation, and LifenGas' business strategy matches our thinking. On this basis, the LifenGas team possesses rare tenacity, pragmatism and sobriety. They have always been neither arrogant nor impetuous and down-to-earth in the rapidly developing industry. We firmly believe that LifenGas has the opportunity and strength to become China's leading industrial gas company!
---
Post time: Nov-16-2023